Tips for NFT Protection
Borrow​
NFT Protection is turned on by default when borrowing.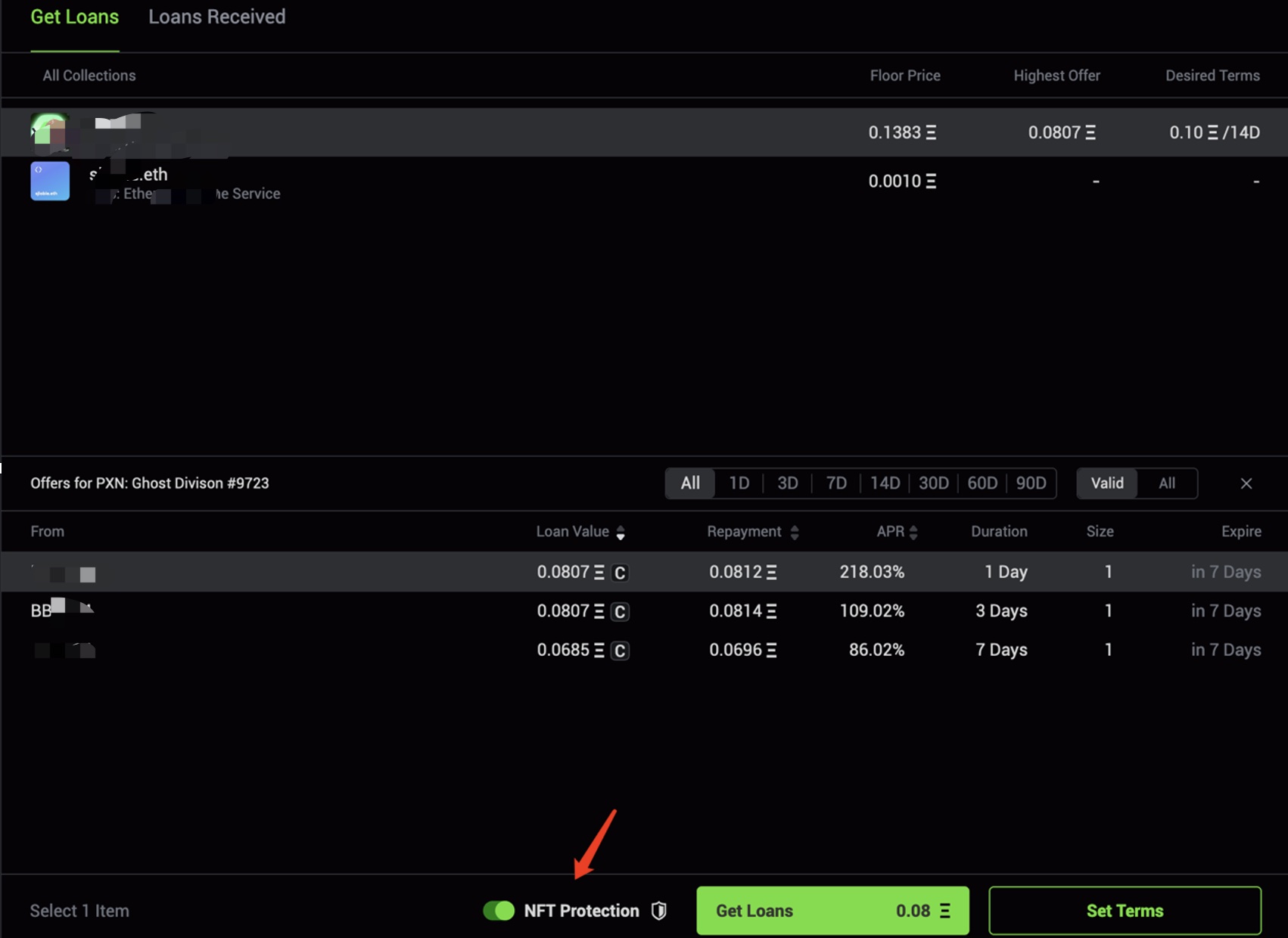 Borrowers can turn off this feature at any time by going to Loans Received > Current Loans and finding NFT Protection to turn it on or off.

Lend​
In DISCOVER > NFT Protection, lenders can view NFTs that can be protected in the last 12 hours.

Lenders can only participate in orders that have not been repaid or extended in the last hour. Simply click PROTECT to participate in NFT protection in the last hour.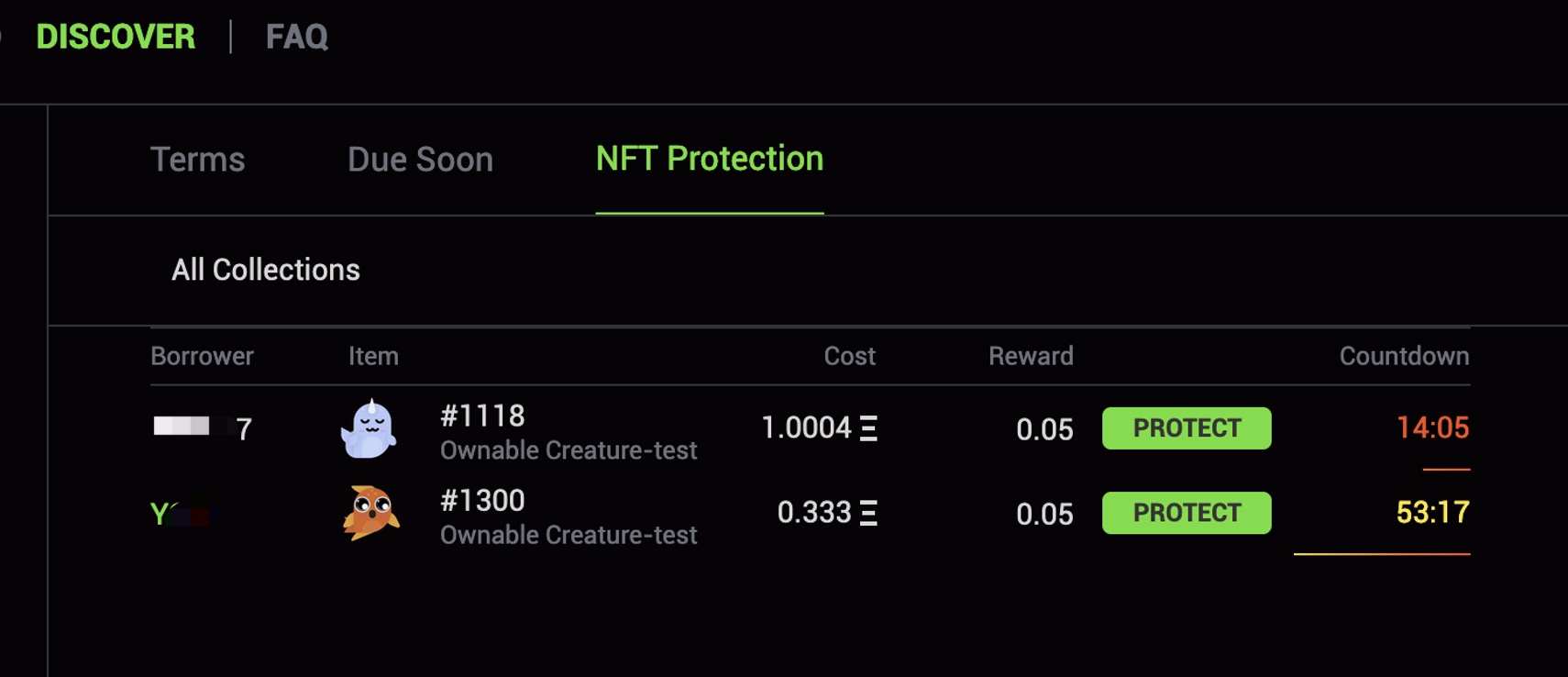 If the transaction meets the conditions and on-chain, the first successful lender based on the TX sequence will get the offer. The rest of the transactions will fail.
Lenders can view all orders with NFT Protection enabled in DISCOVER > Due Soon, and use the information provided as a reference to evaluate whether or not to Protect the collateralized NFT coming due..