About Private Sale
Private sale is mostly the same with fixed price listing, except the fact that:
It takes 0% market fee and royalty;
It could be only purchased by pre-specified wallet address.
Listing for a Private Sale​
Follow the step 1-3 from the guide of listing for fixed price to open the Listing dialogue.

After the Listing dialogue is opened, paste the wallet address to whom you want to sell into the Private sale textfield on the top right.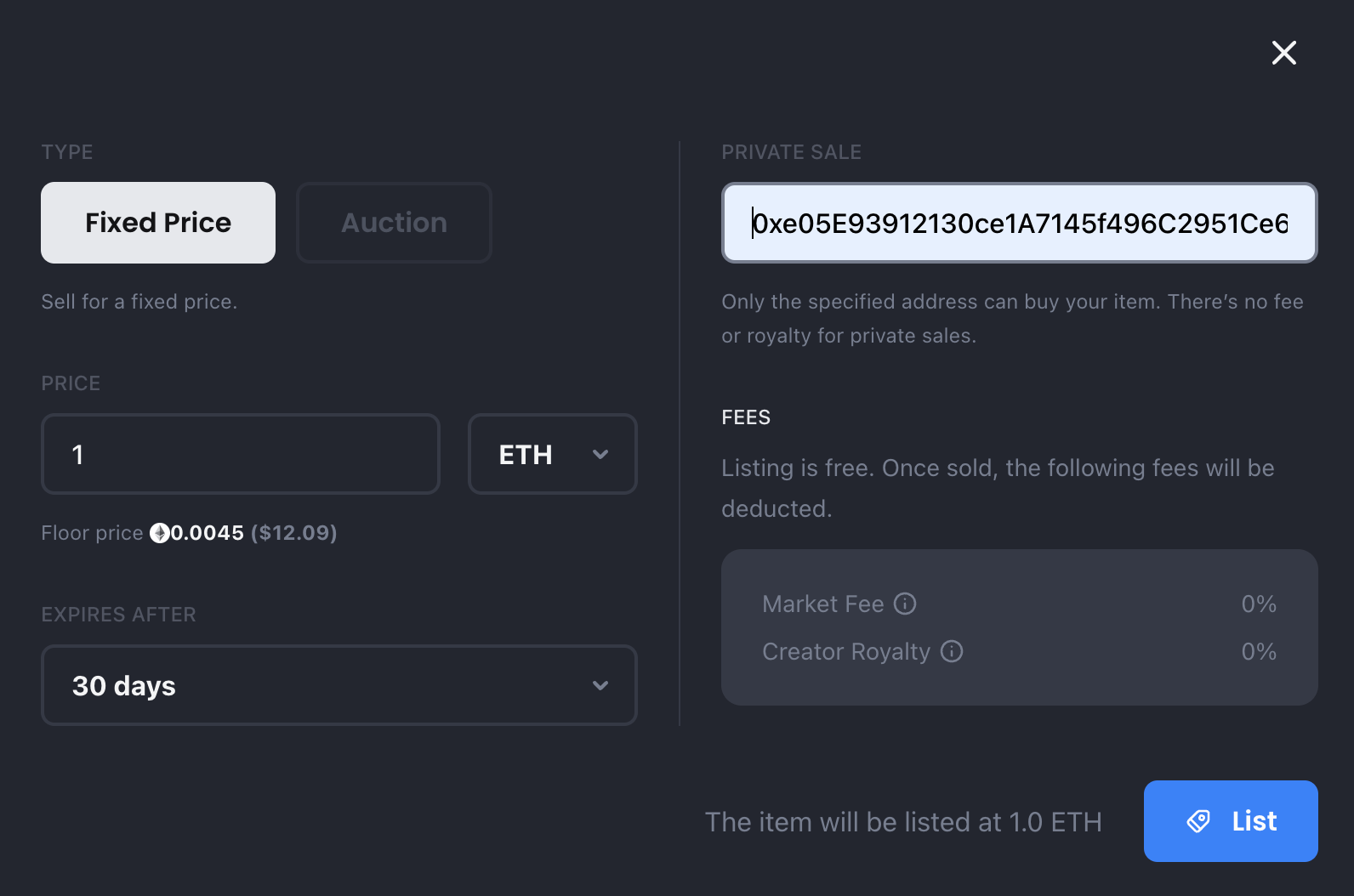 Make sure the Market Fee & Creator Royalty are both displayed 0%, then click the List button when you finished the price settings. The remained steps are the same as fixed price listings.

Once the listing succeeds, you can find a Private Sale mark on your item page.