Editing Profile and Settings
Follow our connecting wallet guide to connect your wallet before continuing.
Editing Your Profile​
After connecting your wallet, click your avatar in the top right corner and select Settings.

Your wallet will pop up a signature confirmation dialogue, don't worry, this is used to verify the ownership of the wallet address and does not cost any gas.
After the confirmation, you'll be directed to the Settings page.
Avatar: You can only set an NFT of your own as your avatar.
User Name: You can set a user name up to 30 characters.

Sensitive or inappropriate words can't be used.

Bio: Introduce yourself, optional.
Social: Your social links eg. website, twitter, etc.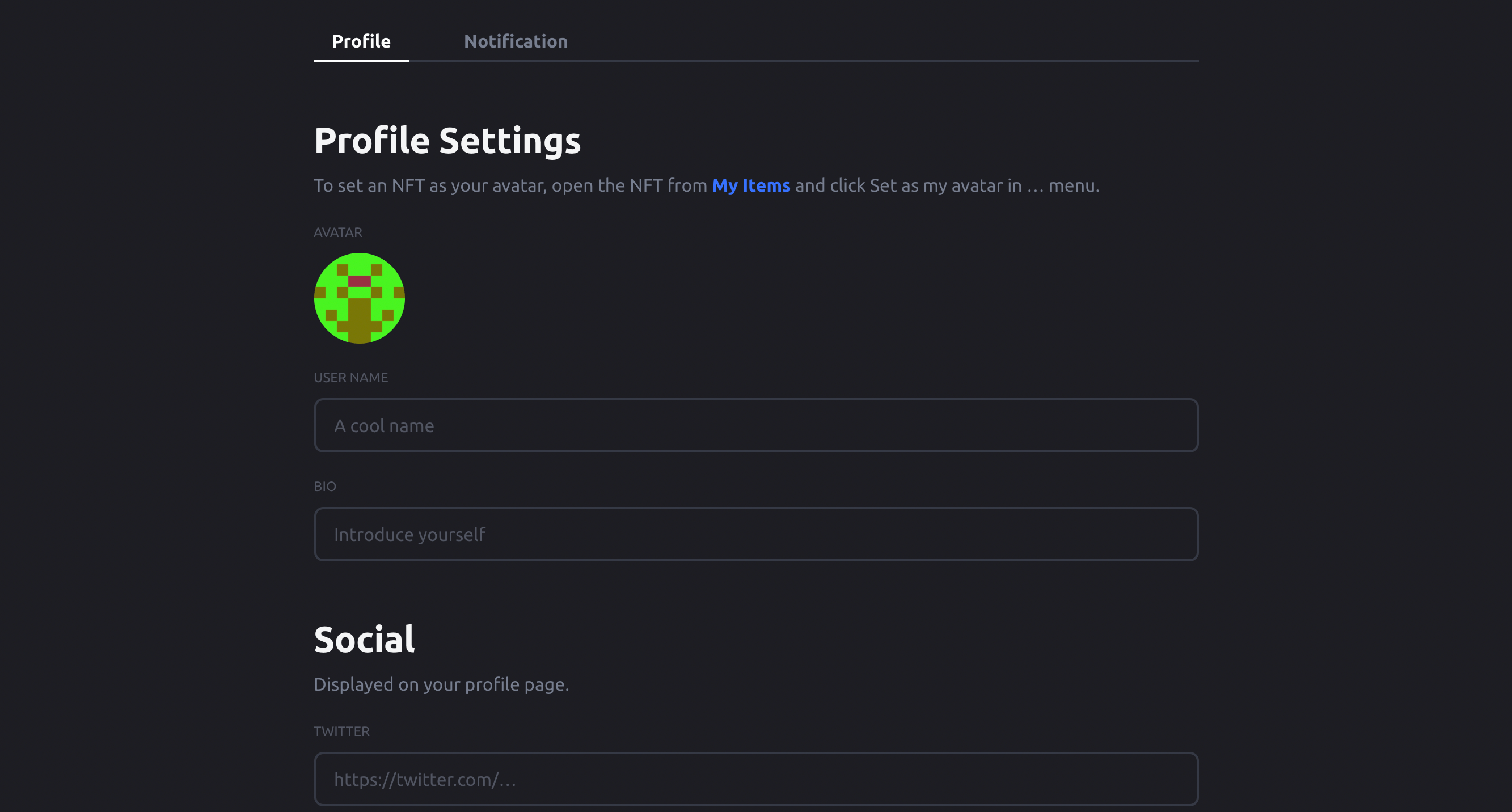 Customizing Notification Settings​
The Notification settings lies beside the Profile tab.
Notification: Pushes any notification related to your address.
Event Types: Toggle to select the types of notifications you would like to receive via the notification bot.